****************
A PIA flight from Toronto will be touching down at Copenhagen on 17 June, 2020 at our request. It has a capacity to take about 100 passengers. There are around 80 persons registered with the Embassy for repatriation to Pakistan. However not all may go. Some people from neighboring countries can avail this flight by contacting the Embassy of Pakistan in Copenhagen. The flight is scheduled for departure from Copenhagen on 18th June, 2020 at 09.30 am.
****************
A PIA flight is scheduled from Paris to Lahore on Wednesday 17th June.
Pakistanis in neighbouring countries can avail it and contact
PIA office in Paris for booking.
Those stranded Pakistani nationals who would like to reserve their tickets,
please call on the numbers below:
+33 6 98 20 22 74
+33 6 05 54 50 07
+33 7 51 33 53 14
****************
There will be expected Special flight from Oslo, Norway on Monday 11 May 2020. Kindly contact Embassy of Pakistan Oslo, Norway at the following link:
Also note PIA Oslo contact phone number: +4723158800
The Government of Pakistan is launching a webpage containing information on flight operations, SOPs for incoming flights etc as well as other related informations. These could be accessed through the following link:
****************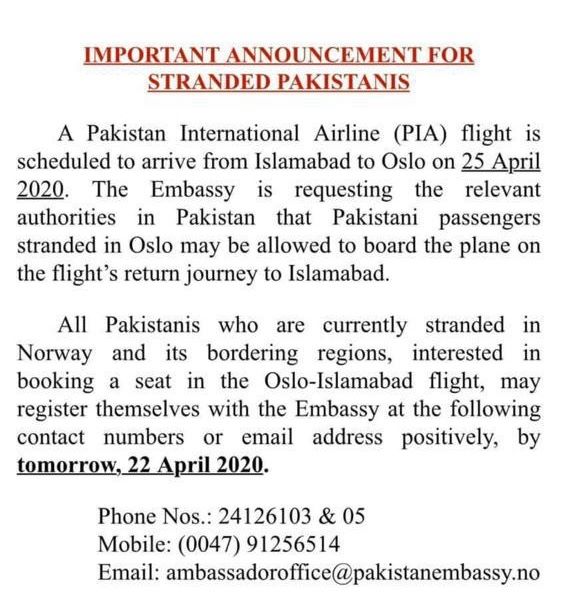 ****************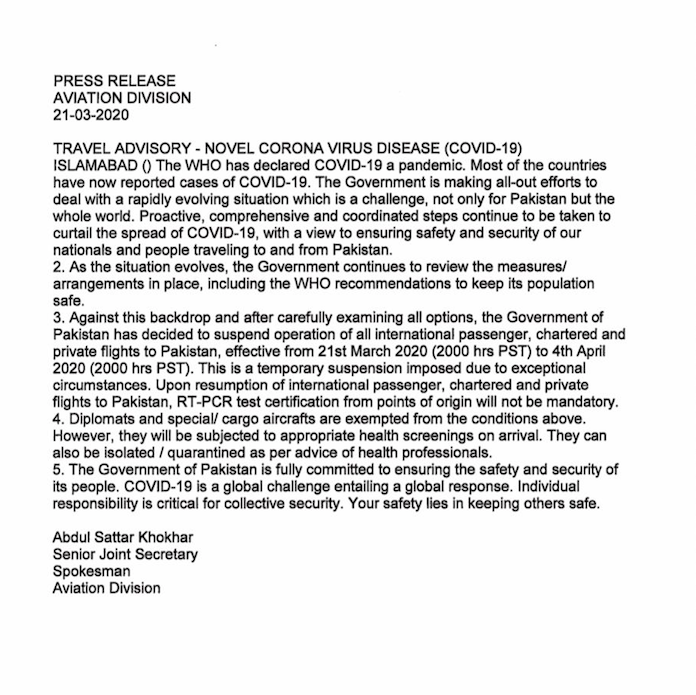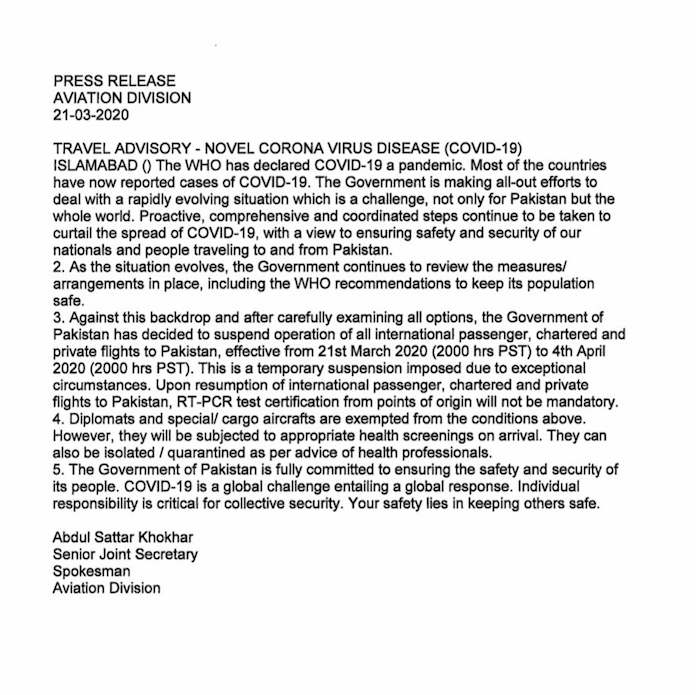 ****************