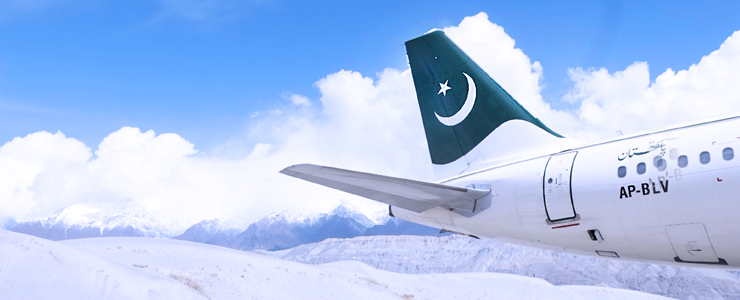 CURRENT TRAVEL ADVISORY
This is in suppression to all the previous guidelines regarding inbound travel to/from/within Pakistan.
a) With effect from 01st April, 2022 only fully vaccinated passengers of age 12 years and above will be allowed to undertake international inbound air travel to Pakistan. This will subject to the following exemptions:
Pakistani Deportees.
Passengers (Pakistani/Foreigners) with valid medial reason for exemption of vaccination issued by a doctor (certificate from classified specialist)
Pakistani Passengers less than 12 years of age.
 Foreigners/Foreign passport holders less than 18 years of age.
Passengers (Pakistan/Foreigners) who travelled outbound from Pakistan before October 01,2021 whereby such passengers travelling through connecting flights after entering Pakistan will be allowed to continue their domestic travel.
Passengers between 12 and 18 years of age may travel to Pakistan without proof of Covid-19 vaccination upto April 30, 2022.
b)  Any non-vaccinated passengers of age 12 years and above travelling to Pakistan and fulfilling any criteria mentioned above (except for deportees) will be required to  possess a negative PCR Test Result conducted within 72 hours prior to commencement of travel to Pakistan.
For  details, please follow the link below: Revised Guidelines as of 01-04-2022
For updated and detailed information regarding COVID-19 travel SOPs, please visit the following official covid website of Pakistan and Civil Aviation Authority website:-
The website also has Guidelines for travelers, procedures for outbound passengers from Pakistan and Guidelines for transportation of dead body.
In addition to the above, please also check the Standard operating procedures of the concerned airline you are travelling with.
PASS TRACK APPLICATION
All  international travelers to Pakistan are required to provide traveler contact information through  The Pass Track mobile app or An accessible web-based form.